The following are three excerpts from the long essay 'Renaissance in India' by Sri Aurobindo. I hope that these excerpts add to your understanding of education and modernity in the Indian context.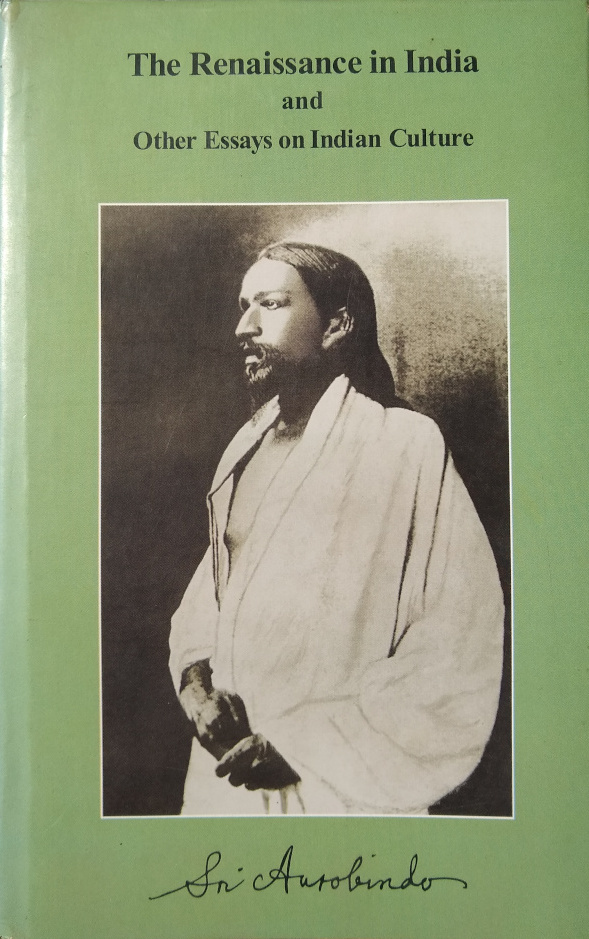 Excerpt 1:
An ingrained and dominant spirituality, an inexhaustible vital creativeness and gust of life and, mediating between them, a powerful, penetrating and scrupulous intelligence combined of the rational, ethical and aesthetic mind each at a high intensity of action, created the harmony of the ancient Indian culture.
Excerpt 2:
When we look at the past of India, what strikes us is her stupendous vitality, her inexhaustible power of life and joy of life, her almost unimaginably prolific creativeness. For three thousand years at least, — it is indeed much longer, — she has been creating abundantly and incessantly, lavishly, with an inexhaustible many-sidedness, republics and kingdoms and empires, philosophies and cosmogonies and sciences and creeds and arts and poems and all kinds of monuments, palaces and temples and public works, communities and societies and religious orders, laws and codes and rituals, physical sciences, psychic sciences, systems of Yoga, systems of politics and administration, arts spiritual, arts worldly, trades, industries, fine crafts, — the list is endless and in each item there is almost a plethora of activity. She creates and creates and is not satisfied and is not tired; she will not have an end of it, seems hardly to need a space for rest, a time for inertia and lying fallow. She expands too outside her borders; her ships cross the ocean and the fine superfluity of her wealth brims over to Judaea and Egypt and Rome; her colonies spread her arts and epics and creeds in the Archipelago; her traces are found in the sands of Mesopotamia; her religions conquer China and Japan and spread westward as far as Palestine and Alexandria, and the figures of the Upanishads and the sayings of the Buddhists are reechoed on the lips of Christ. Everywhere, as on her soil, so in her works there is the teeming of a superabundant energy of life.
Excerpt 3: (This is how the long essay ends)
India can best develop herself and serve humanity by being herself and following the law of her own nature. This does not mean, as some narrowly and blindly suppose, the rejection of everything new that comes to us in the stream of Time or happens to have been first developed or powerfully expressed by the West. Such an attitude would be intellectually absurd, physically impossible,and above all unspiritual; true spirituality rejects no new light, no added means or materials of our human self-development. It means simply to keep our centre, our essential way of being, our inborn nature and assimilate to it all we receive, and evolve out of it all we do and create. Religion has been a central preoccupation of the Indian mind; some have told us that too much religion ruined India, precisely because we made the whole of life religion or religion the whole of life, we have failed in life and gone under. I will not answer, adopting the language used by the poet in a slightly different connection, that our fall does not matter and that the dust in which India lies is sacred. The fall, the failure does matter, and to lie in the dust is no sound position for man or nation. But the reason assigned is not the true one. If the majority of Indians had indeed made the whole of their lives religion in the true sense of the word, we should not be where we are now; it was because their public life became most irreligious, egoistic, self-seeking, materialistic that they fell. It is possible, that on one side we deviated too much into an excessive religiosity, that is to say, an excessive externalism of ceremony, rule, routine, mechanical worship, on the other into a too world-shunning asceticism which drew away the best minds who were thus lost to society instead of standing like the ancient Rishis as its spiritual support and its illuminating life-givers. But the root of the matter was the dwindling of the spiritual impulse in its generality and broadness, the decline of intellectual activity and freedom, the waning of great ideals, the loss of the gust of life.
Perhaps there was too much of religion in one sense; the word is English, smacks too much of things external such as creeds, rites, an external piety; there is no one Indian equivalent. But if we give rather to religion the sense of the following of the spiritual impulse in its fullness and define spirituality as the attempt to know and live in the highest self, the divine, the all embracing unity and to raise life in all its parts to the divinest possible values, then it is evident that there was not too much of religion, but rather too little of it—and in what there was, a too one-sided and therefore an insufficiently ample tendency. The right remedy is, not to belittle still farther the age long ideal of India, but to return to its old amplitude and give it a still wider scope, to make in very truth all the life of the nation a religion in this high spiritual sense. This is the direction in which the philosophy, poetry, art of the West is, still more or less obscurely, but with an increasing light, beginning to turn, and even some faint glints of the truth are beginning now to fall across political and sociological ideals. India has the key to the knowledge and conscious application of the ideal; what was dark to her before in its application, she can now, with a new light, illumine; what was wrong and wry in her old methods she can now rectify; the fences which she created to protect the outer growth of the spiritual ideal and which afterwards became barriers to its expansion and farther application, she can now break down and give her spirit a freer field and an ampler flight: she can, if she will, give a new and decisive turn to the problems over which all mankind is labouring and stumbling, for the clue to their solutions is there in her ancient knowledge. Whether she will rise or not to the height of her opportunity in the renaissance which is coming upon her, is the question of her destiny.
('The Renaissance in India and Other essays on Indian Culture' is available for download as volume 20 of the collected works of Sri Aurobindo here)