The 100th birth anniversary of Shri Dharampalji is being celebrated this year with various programs. We at SIDH have been fortunate to have spent quality time with him over the years and have had the privilege to publish some of his works.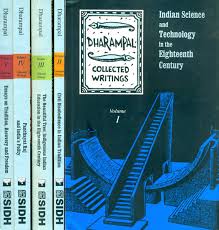 Under the 'Dharampal project' we are looking at ways in which we can:
– build on and disseminate his hugely influential and perception-correcting work and
– to undertake further research into understanding the mind of the ordinary Indian, as suggested by Dharampalji.
Take a look at the proposal below and share it with people who can help make it happen.
Get in touch at arunelassery@gmail.com or pawansidh@gmail.com or call me at 9633983530 if you are interested in funding the project. Namaste!