This week we take a look at another SIDH publication – 'Understanding history'. First published in 2003 in Hindi as 'Itihaas ki samajh', this small book looks at the importance of history teaching and provides the teacher some tools to make history relevant and interesting for children. Here are some excerpts to give you an idea of what the book contains.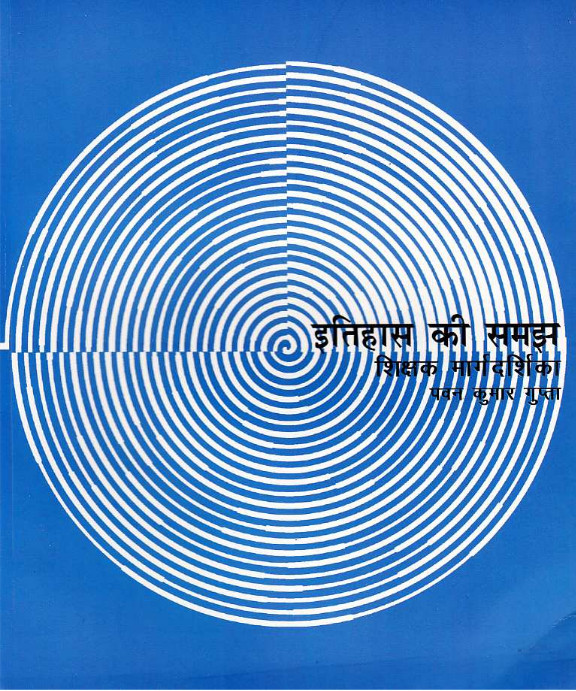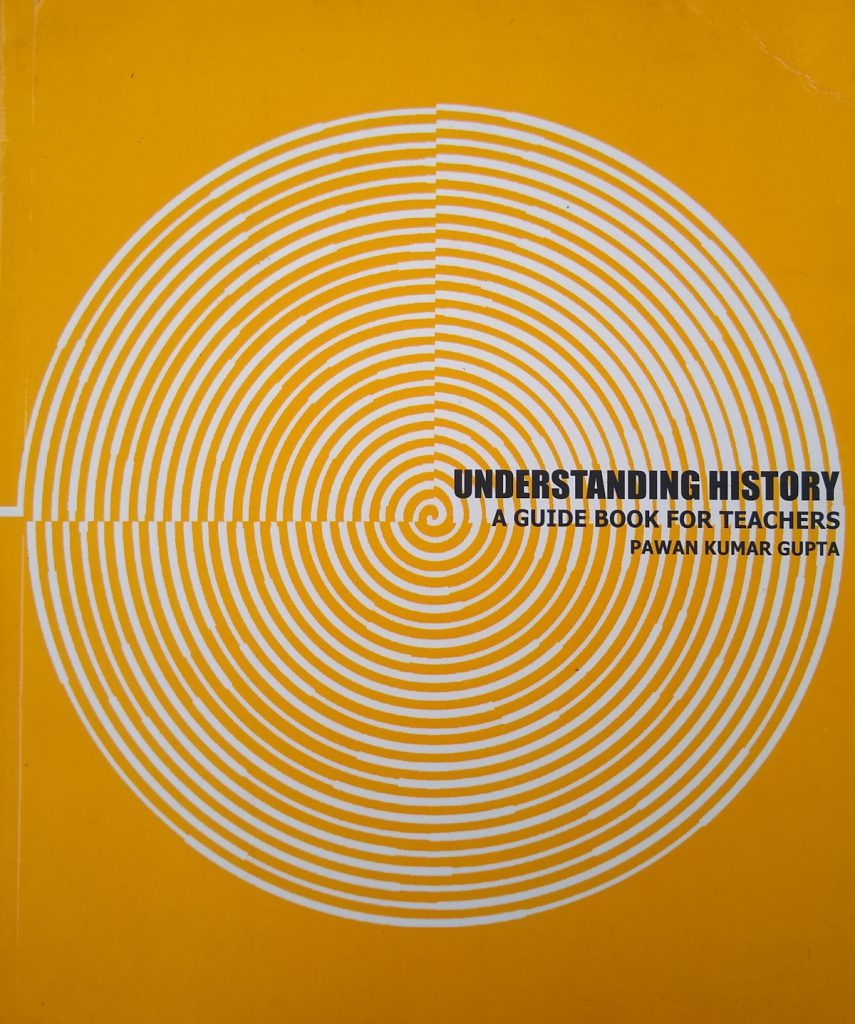 Excerpt 1: (Preface, page 2)
We decided to challenge the notion that history is only about people, or about wars. Agriculture and technology, rivers and forests, laws and livelihoods; in fact, the way people are related to all else – all this is part of history. Everything evolves over time and hence has a history. Thus the present handbook encompasses Social Science and Geography within the framework of History.
Excerpt 2: (Introduction, page 5)
This handbook has primarily been written to facilitate teachers. It is not a 'how to do' book, but is an attempt to explain the concept of History and suggest possible ways of conveying this knowledge. Teachers are requested to understand and assimilate these suggestions before explaining to the students. They can adapt/modify according to the level of the students and their circumstances. There can always be other ways and the teacher must not hesitate in exploring better methods. In the teaching/ learning process the priority has to be of the 'what' (content) and 'why' (purpose). There needs to be flexibility regarding the how' (method), which will depend on the environment and circumstances in which the teacher and students are situated.
This book attempts to help the teachers reduce their dependency on textbooks and the learning process more practical and relevant for the students. Projects can be designed for three days to several months. During these projects, students not only learn to read, write, speak and listen (the four aspects of language), but they also learn how to ask questions, how to interpret answers and take notes. By this method we are able to take teaching/ learning closer to reality by integrating different subjects – language, geography, social science, science, environmental science, math, etc. – in a natural manner. This makes learning practical and ensures that the issue/reality (vastu/ vastavikta) takes priority over the subject (vishay). Subjects are ultimately not the goal of education. They are categories – means to understand the existing reality.
Excerpt 3: (Concept of history, page 17)
The identity of a society – with its strengths and weaknesses – can be traced to its history. Traditions and culture, strengths and weaknesses are all part of the history of a society. Culture is always in the making. We did not suddenly begin to start living in the manner we are living today, nor will we always live like this. It happened through a series of small and big changes. So, in order to understand our present situation, we need to explore and understand our history.
Excerpt 4: (History of my village, page 38)
India is a country with a large percentage of cultivable land. Nearly 55-60% of our land mass is cultivable whereas the world average is less than 15%. Our books do not tell us these things and we end up assuming that the situation all over the world is the same.
Excerpt 5: (History of my village, page 62)
Schools can become a rich resource center for our local knowledge systems, where both teachers and students will work together as co-learners. This will certainly enhance the self-confidence of students which ultimately is the main aim of education.
(The list of SIDH publications is available here. If you want copies of 'Understanding history' or any other publication, please use the contact form on the SIDH site to place your order. If you face any problems, please write to me at arun@aslishiksha.com.
'Understanding history' is also available for free download at Arvind Gupta's website here.)